The history of furniture has seen the use of a number of materials aimed at creating the perfect home. Many elements have been abandoned along the way, while some others have stayed and won over people of all eras: wood is one of them.
This organic material brings life to every home with its changing appearance and rich warmth. Wood is ancient and modern, delicate and solid. It represents nature, the very nature that nowadays is coming back to occupy the home with its tenacious elegance.
The contemporary home wants to shed its grayness and welcome the oxygen of forests, woodlands and country landscapes. There is a desire to return to the kind of hospitality that only the colors and grain of wood are capable of reproducing.
However, wood is a material that gives so much but is also very demanding, and the modern person, accustomed to living a full day-to-day life within a functional and optimized environment, is not always able to handle it. Moreover, despite the presence of environmental sustainability regulations, deforestation is still a huge problem that is difficult to eradicate. Employing alternative materials such as ceramics, which offer a similar aesthetic to that of wood, is certainly an interesting solution to consider, helping to limit the unregulated deforestation that still affects too many territories.
Here at Herberia, we took into consideration the contemporary need for practicality and combined the delicate beauty of wood with a versatile, solid and contemporary material. With these ingredients, the Rovere Collection was created.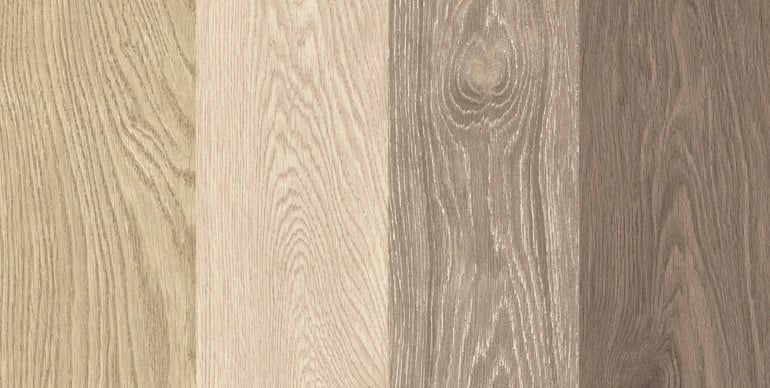 Our company harnesses the qualities of ceramics to make unique and charming interior and exterior wall coverings. The absolute star of the Rovere Collection is wood-effect porcelain stoneware. After careful study, oak was chosen for its brown appearance, which gives homes that rustic yet modern touch.
Our porcelain products feature the classic aesthetics of oak, with the added durability and functionality of ceramic tile. The Herberia collection offers four colors in particular that can adapt to many styles.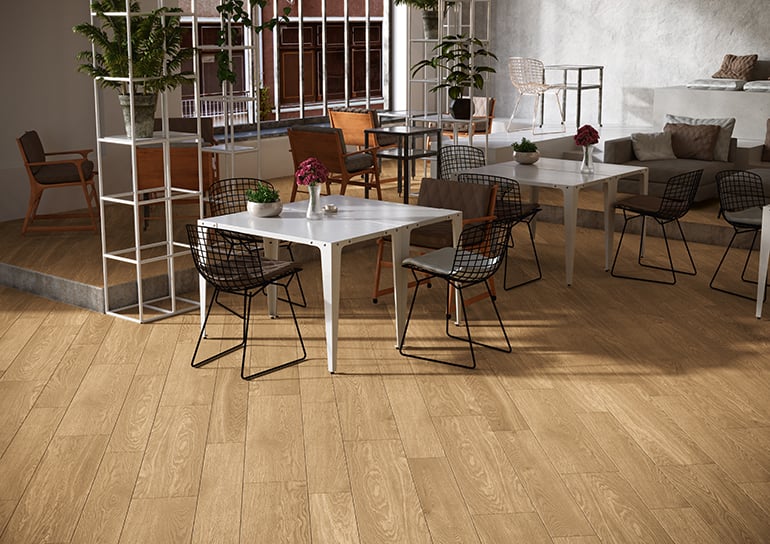 The first one is Naturale and, as the name suggests, it immerses the home or work space in a serene and simple atmosphere. The shade is light and brightens up the space. It goes well with a Scandinavian or Natural style.
The setting presented by our company reconstructs the interior of a modern, youthful restaurant, where you can relax during a lunch break or spend an informal evening together with friends and colleagues. The stoneware floor complements the simple room, enhancing it with a warm and trendy color.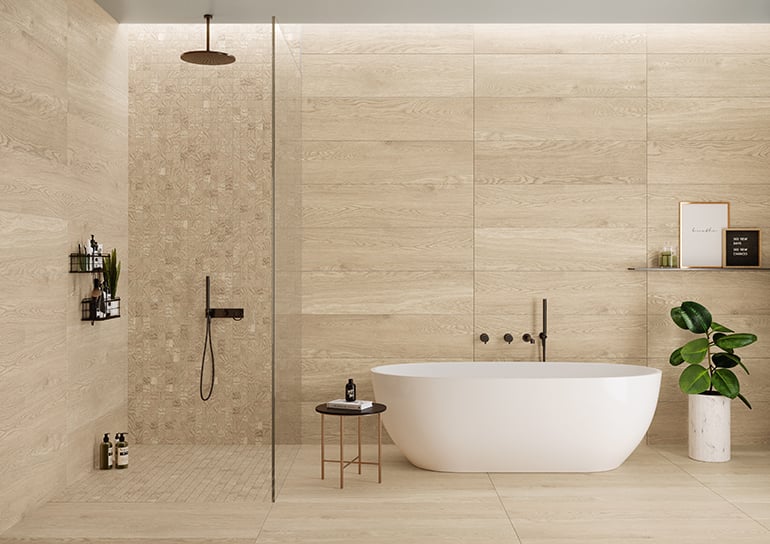 The second color scheme, Chiaro, sees a porcelain stoneware with a light oak effect. Like the previous one, it is perfect for brightening up rooms and giving a sense of spaciousness to smaller areas. It's a great solution for a bedroom, a living area or -- why not-- even of a minimal bathroom with a natural touch.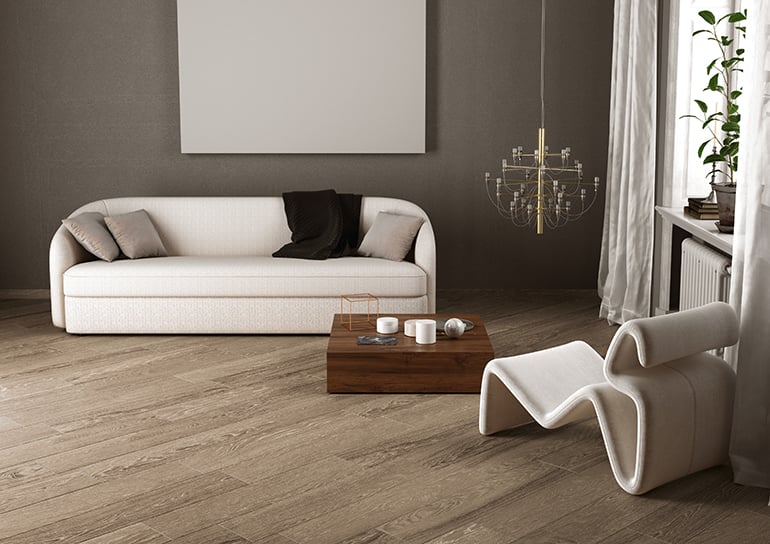 The third shade features the Anticato color. This coloring is well suited to contemporary and minimal homes that favor neutral tones but want to avoid the sterile effect of a house that is too bare. Worth mentioning is the Herberia setting that reconstructs a refined and minimal living area, with a natural light source illuminating the precious and charming Antique stoneware floor.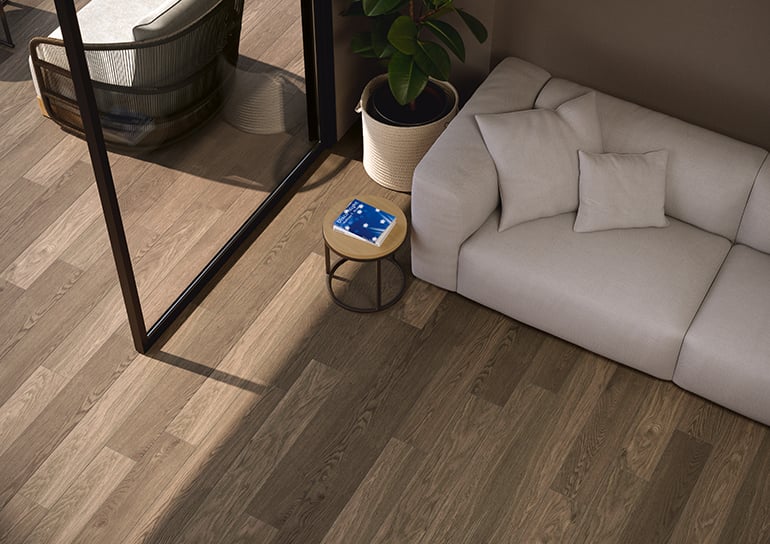 Finally, there is the Moro color, elegant and modern, suitable for making any space in the house cozy.
The Rovere Collection is available in three formats:
● 20x90 natural
● 20x120 rectified plus outdoor Grip version
● 30x120 rectified
Indulge in the richly warm beauty of wood and make your home elegant and practical with Herberia's Rovere Collection.
If you liked the article, download the Rovere collection catalogue!!