Art is an expression that is part of every individual's life. It is capable of becoming a universal language that brings souls together and, like a palette of colors, brings life to a society that is often dreary and in search of its own identity.
Nowadays, art places are what allow us to admire the masterpieces of the past and take inspiration from them to give lifeblood to modern creations. Fortunately, Italy is full of them, and Brera is certainly one of those most representative environments, capable of preserving the magnificence of the past and becoming the beating heart of a thriving contemporary creativity.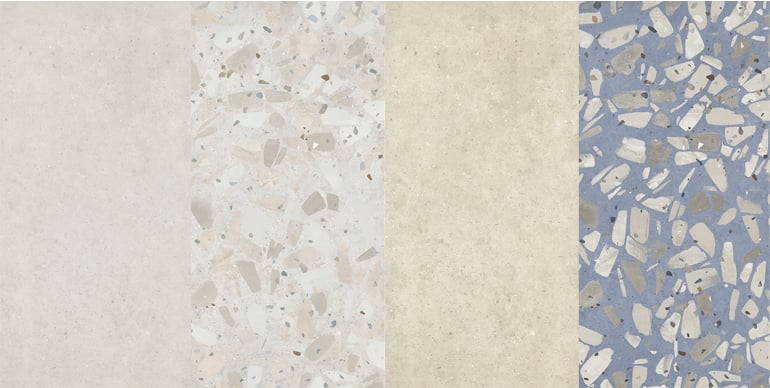 Fascinated by this neighborhood, we conceived the Brera Collection. Its evocative name has a very simple origin, yet one that is perfectly in line with the identity of the Herberia proposal. In fact, the name Brera derives from braida, a word in the local dialect that means uncultivated field; and just like an uncultivated soil that is nevertheless rich in mineral salts and beneficial elements, our collection has the perfect characteristics to cultivate a small dream and transform it into a cozy, elegant and modern home.
Our settings are refined and minimal, well suited to functional and comfortable housing in big cities. The living area designed by Herberia is bright and decorated with essentials. The simple furnishings in dark wood blend well with the neutral hues of the Brera 60x60 sand floor and the Kaleido 60x120 ivory decor.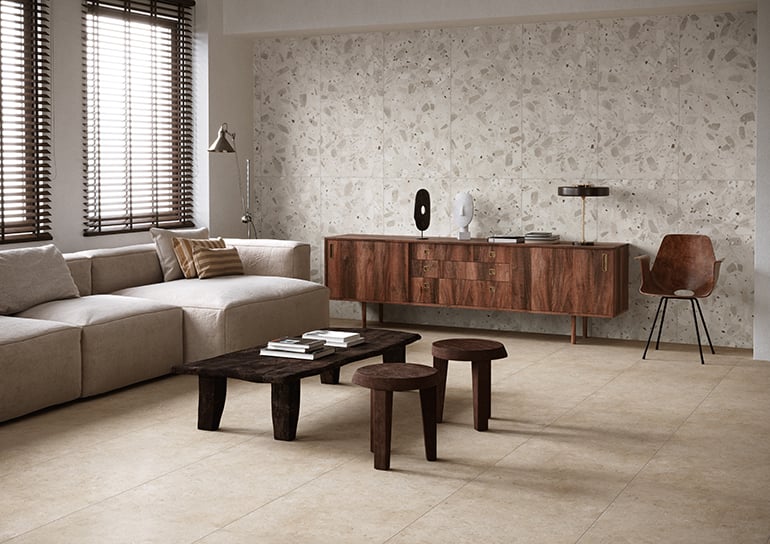 The kitchen also showcases the beauty of minimalism combined with the elements of nature. Lighter shades of wood give warmth to a room designed to be lived in, and the choice of a pearly shade for the floor and wall decorations adds richness to the room.
Also noteworthy is the bathroom, made fresh and contemporary by an ivory wall covering with Kaleido avio decor and a 60x60 floor, also ivory.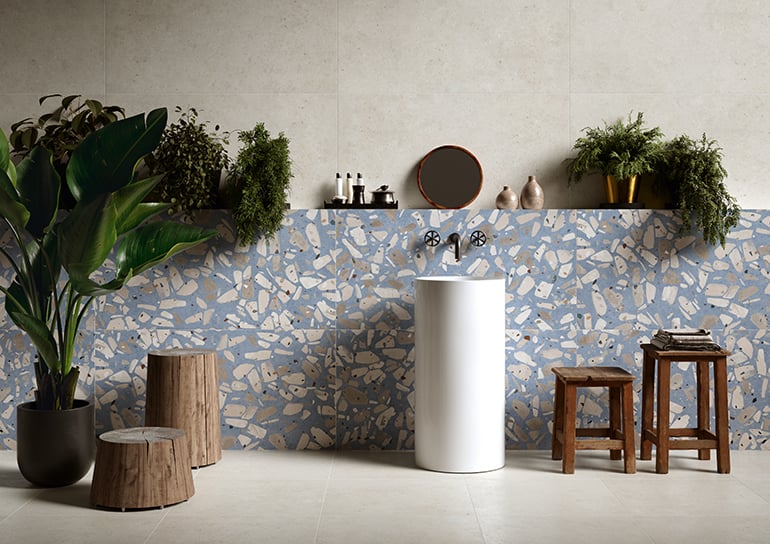 The Brera collection is also perfectly suited to the commercial premises of Milan's luxurious shopping streets. For example, an environment immersed in a sober and warm atmosphere thanks to a graphite floor and a sand wall covering with a graphite Kaleido decoration that brightens up the atmosphere, making it unique.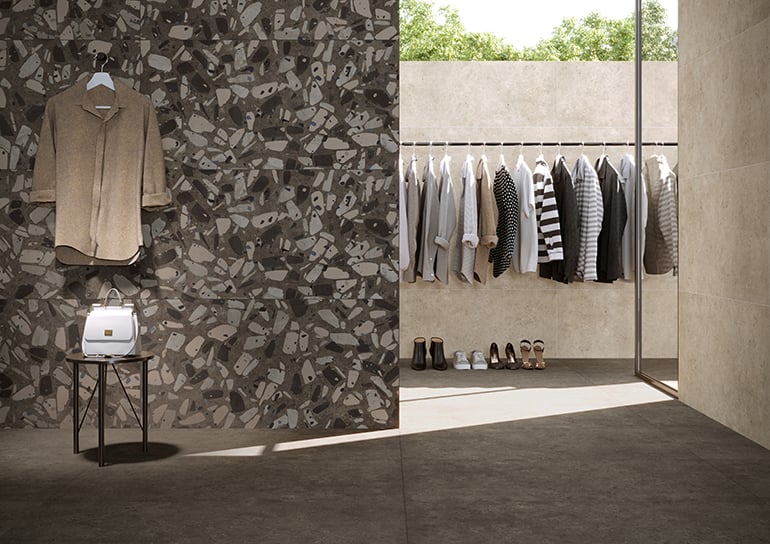 Finally, we must mention the latest IN&OUT proposal, designed for indoor and outdoor use. The IN floor lends nobility to the room thanks to an elegant pearl effect. The outdoor floor combines simplicity with beauty and brings elegance to any entrance or garden.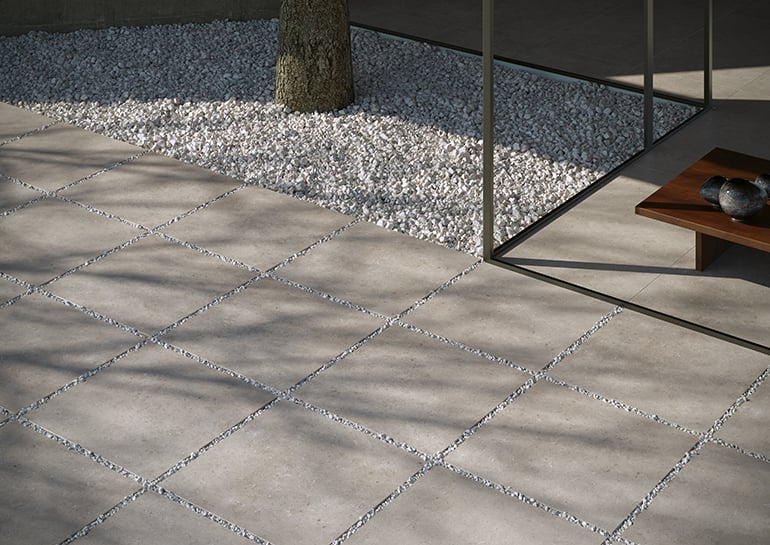 The Brera collection by Herberia encapsulates the creative potential of Milan's most artistic and evocative neighborhood, offering designs that render the home both functional and beautiful to live in.
If you liked the article, download the Brera collection catalogue!!