With the aim of answering many of the questions that people usually ask themselves (and us!) about the best colour palettes to use and the combinations needed to achieve a certain mood, we decided to select a few shades from those that Pantone proposed for the autumn/winter 2021/2022 style trends.
We have collected the colour range and using beautiful images from the Herberia collections, we have covered the latest interior design trends in an eBook full of ideas and useful tips, a guide that you can download to find new inspirations to make your rooms unique.
Downtown Brown

Green Bee

Perfectly Pale

Tomato Cream

Winery

After Midnight

Clear Sky

Ultimate Gray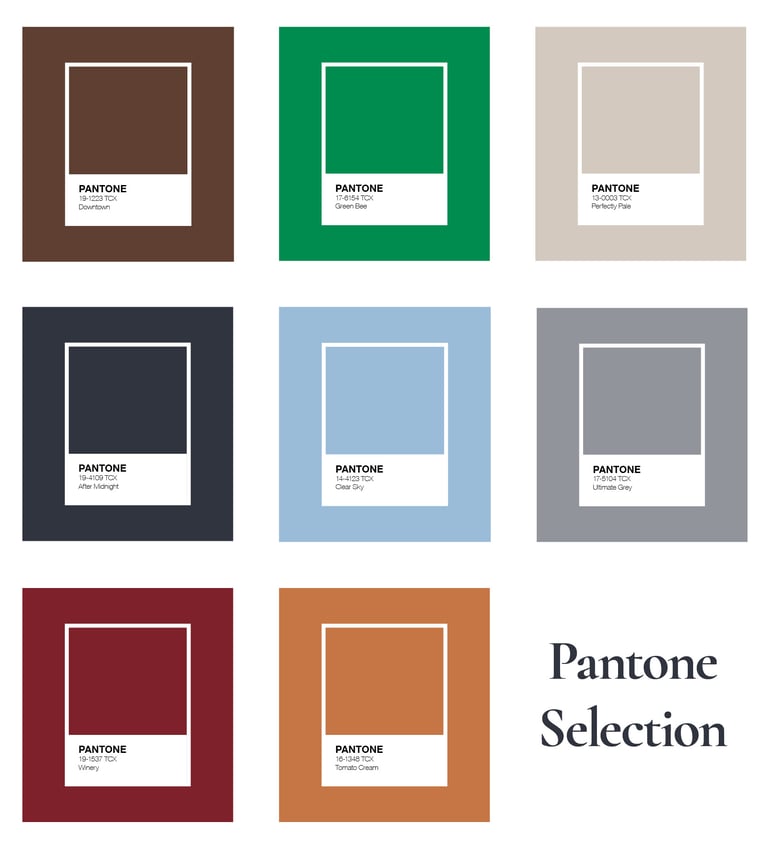 It is surprising how many people, who are generally confident in their own tastes, are seized with uncertainty when it comes to restyling their homes.
We at Herberia are well aware that there are no real fixed rules because the aesthetic success of an environment is influenced by so many variables: colour palettes, graphic textures and combinations of materials are the elements to play with to give personality to your home, obtain the right atmosphere and create new sensory experiences.
BELOW, SOME PREVIEWS OF WHAT YOU WILL FIND IN THE EBOOK
"Depth" is the term that inspires and underpins the trends for the season that has just arrived.
Colours become full-bodied but at the same time deep in intensity and vibrancy, like Pantone Downtown Brown and Green Bee, a deep chocolate brown and a vibrant green typical of winter meadows.
THE KITCHEN IS THE BEATING HEART OF THIS HOUSE WITH ITS PLAYFUL AND SPARKLING SOUL
The floor tiles of the Timeless Collection play a key role in supporting the dynamism of the wall made with Paint wall tiles, a young and enjoyable collection here combined with details in Tomato Cream and Winery, perfect for the pop styling of this bright room.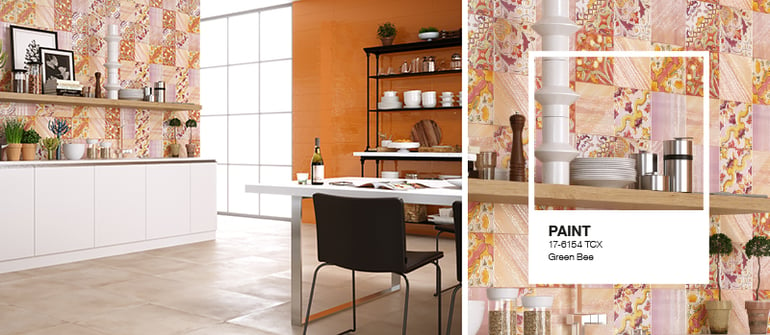 We hope that this eBook has been useful for our readers who are looking for new inspiration for their flat, house or even just for styling a room.
We wrote it by studying the latest trends of the season with curiosity and attention and we are already collecting the trends to be proposed to you in the eBook Interior style, spring/summer 2022.
So don't waste time, download it and follow us!