Stone is one of the oldest materials in the world. Over the course of millions of years, it has created unforgettable landscapes and diversified territories thanks to its unique and fascinating characteristics.
Humans have always been fascinated by stone and immediately employed its potential in the construction of buildings. For the most part, the tangible memories of ancient times have reached us in stone; the great cathedrals, noble palaces, amphitheaters, triumphal arches, bridges, roads... the list could go on and on.
Nowadays, stone is entering the home and making it contemporary, durable but also cozy. With Stone Lab, we at Herberia have chosen stone as the protagonist of the home. Our project is a container of ideas aimed at meeting the needs of the modern individual, who is always on the move but with the desire to come home to a comfortable and natural environment.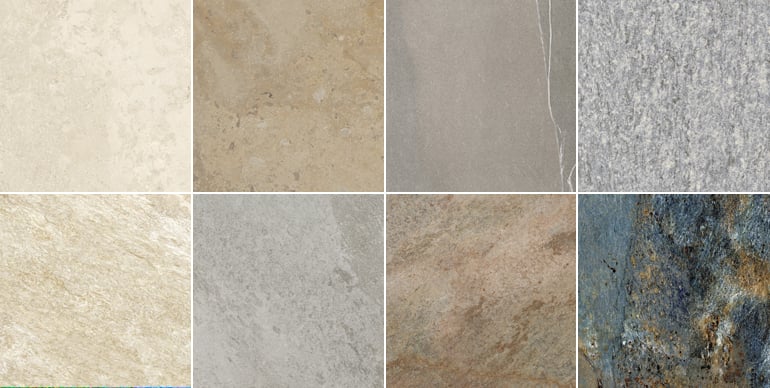 Our goal is to reproduce solid and precious materials as faithfully as possible to make the internal and external spaces of a house unique, while satisfying the need for functionality and durability.
For our collection, we were inspired by six types of stones that differ in aesthetics, territory of origin, and various other factors that allow them to lend character and beauty to a Kitchen, living area, or outdoor space.
Jakarta: this is the last stone featured in our Stone Lab container. Its name recalls exotic landscapes and buildings hidden in the green, made of precious and eternal materials. Our Jakarta is versatile and suitable for modern needs. The stoneware reveals itself in a mysterious beauty and rich reflections, just like the original stone. Herberia offers the floor for outdoor settings. An example is the modern swimming pool, made elegant by a Stone Lab Jakarta 30x60 glaze R11 flooring.



With Stone lab stone becomes the star of the house!
If you liked the article, download the Stone Lab collection catalogue.