Which style to choose for your home?
Classic or modern? Industrial or Shabby? Furnish from scratch or revolutionize the rooms?
When you started looking for ideas for furnishing your home, I bet you were overwhelmed by a world of "original ideas" and "foolproof advice" according to the latest trends , ending up with more confusion in your head than when you started to inform yourself.
So, what to do?
The first thing to do is always following your own taste: on the other hand, the house is the place where you spend most of your daily life and reflects your soul.
Knowing the different living styles to draw inspiration from is also crucial to achieving the perfect style for your rooms.
While building or renovating their own house and choosing the furnishings, many people do not follow a precise stylistic line and recreate home settings that are not very harmonious.
Before following any direction, therefore, it is necessary to identify which trend you are willing to reproduce during the furnishing phase, even before knowing the existing possibilities on the market.
This article looks at some of the most innovative trends in interior design to help you choose the ideal style for you.
Minimal Trend
Scandinavian Design
Classic Glam
Industrial Chic
Shabby Home
True Colors
Let's get started!
MINIMAL TREND
The minimal trend home summarizes purity and modernity.
Neat lines, architectural volumes, the material becomes the absolute protagonist of the space. Design details define a sober originality, perfect for those who love neat, clean-cut shapes.
The minimal trend is the style of those who want to create temperately elegant settings: a few pieces of furniture with neat curved lines, smooth surfaces ranging from white to black, picking up all shades of grey.
As far as materials are concerned, iron, brass, copper, steel, aluminium, wood and marble are preferred. And in addition, there is an increasingly important use of glass, with the aim of exploiting natural light as much as possible.
The end result is a simple neat and welcoming design in an overall framework of tidiness, concreteness and formal clarity.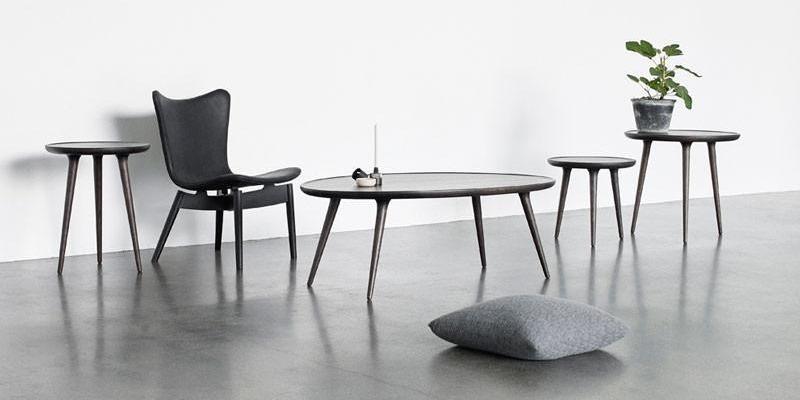 Fonte: Raumgestaltung.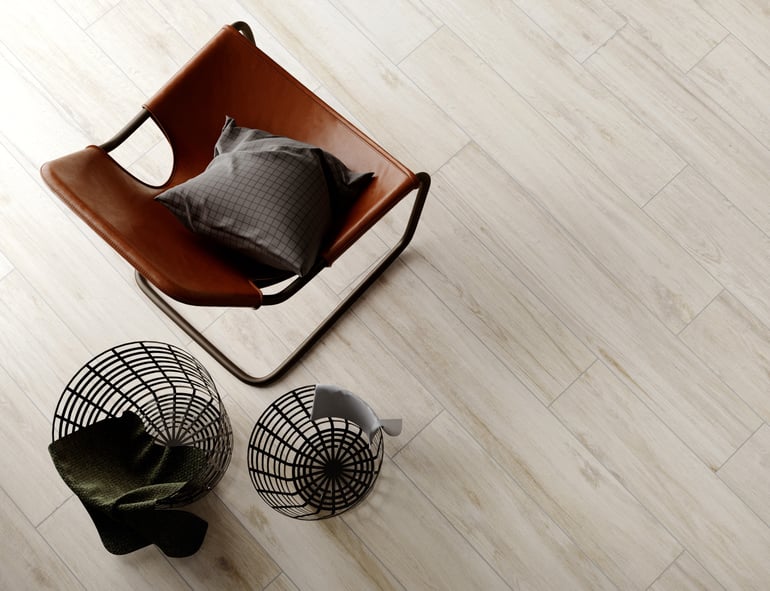 NWood XXL
SCANDINAVIAN DESIGN
Choosing the Nordic style means embracing a philosophy of life, what the Danes call hygge life.
The Scandinavian style is a philosophy linked to well-being and simplicity that focuses on the home and the pleasure of small things. The most important rule for the Scandinavian style is to make use of natural light to create a warm and welcoming atmosphere.
Soft tones, pastel shades and the prevailing white make the spaces seem larger.
Wood in the choice of furniture and flooring, handmade workmanship, large paintings, often abstract and colourful, burst into the Scandinavian palette, sometimes matching soft cushions, carpets and playful and pop textures. These are the details that define the style of the Nordic countries.
The elements that characterise Scandinavian design create an environment that inspires tidiness, harmony and well-being.
Marble Chic
CLASSIC GLAM
The preciousness of the materials determines the added value of home luxury.
Classic can become glamour if a decided, reliable taste helps to combine all the elements reciprocally: mixed colours, decoration inserts, design furniture for a timeless home, opening to the most current trends.
The materials used to furnish in classic style are: velvet, glass, satin and marble.
The favourite colours are white, ivory and cream, as well as black, which guarantees a sober and elegant final effect.
Crystal chandeliers, mirrors, candles, frames and vases are a must when furnishing in a classic glam style.
It is a furnishing style suitable for those who love to dress and live fashionably, combining elements in the home that together create a super glamorous composition.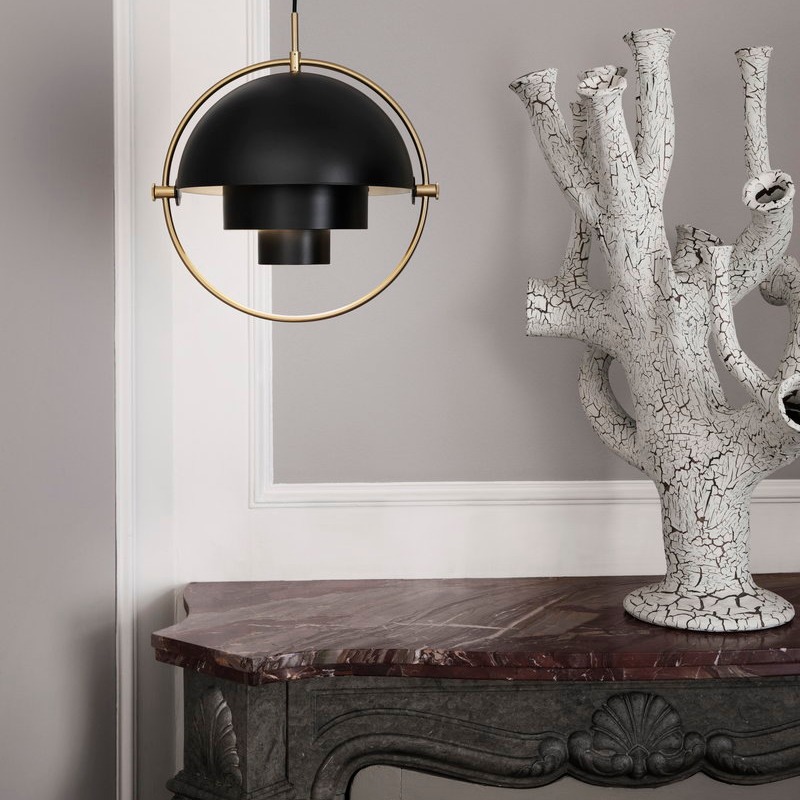 Fonte: Finnish design shop.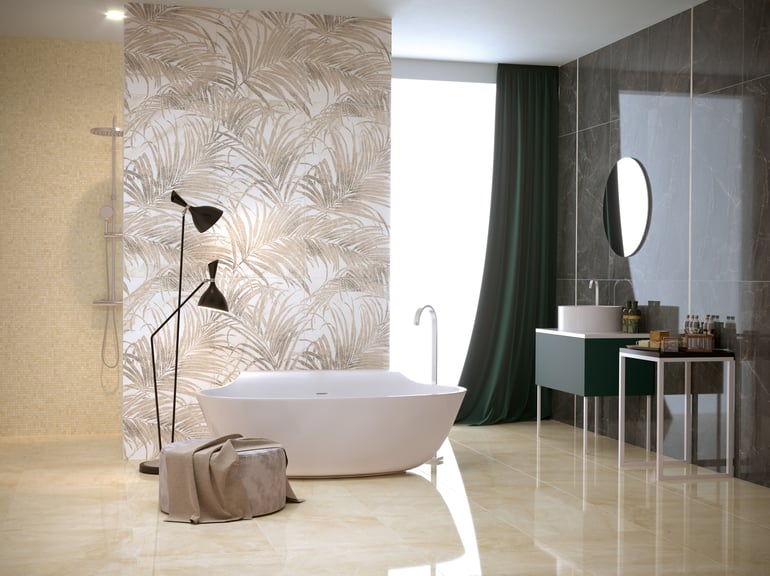 Marmi Pregiati
INDUSTRIAL CHIC
An original mix of vintage design accessories and recovered spaces.
Lofts and open spaces are the best types of environment to recreate an industrial atmosphere at home, recalling the large spaces of NYC production and working environments.
Recovered industrial settings come to new life thanks to vintage furnishing. The strong contrast between essential and chic results from the use of materials such as iron, wood, metals, concrete and exposed bricks that characterize the style of industrial furniture. These materials are best combined with colours such as blue, green, orange, black and brown.
Today, the philosophy of industrial furnishing is perfectly suited to the need to reduce land use and recover existing buildings.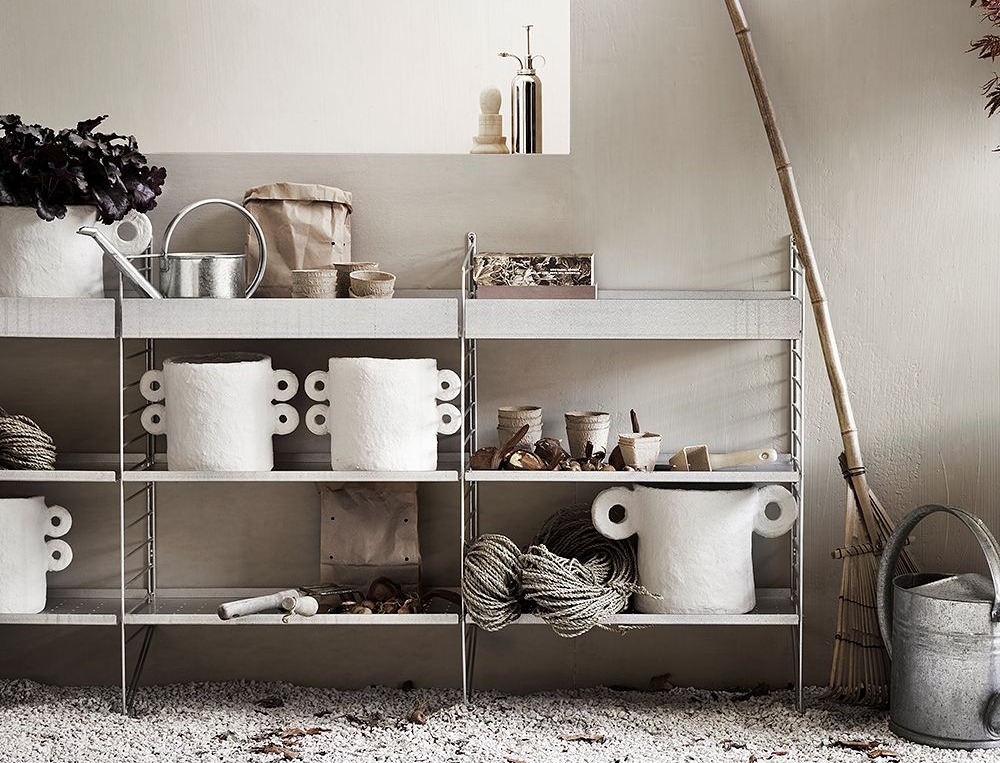 Fonte: Finnish design shop.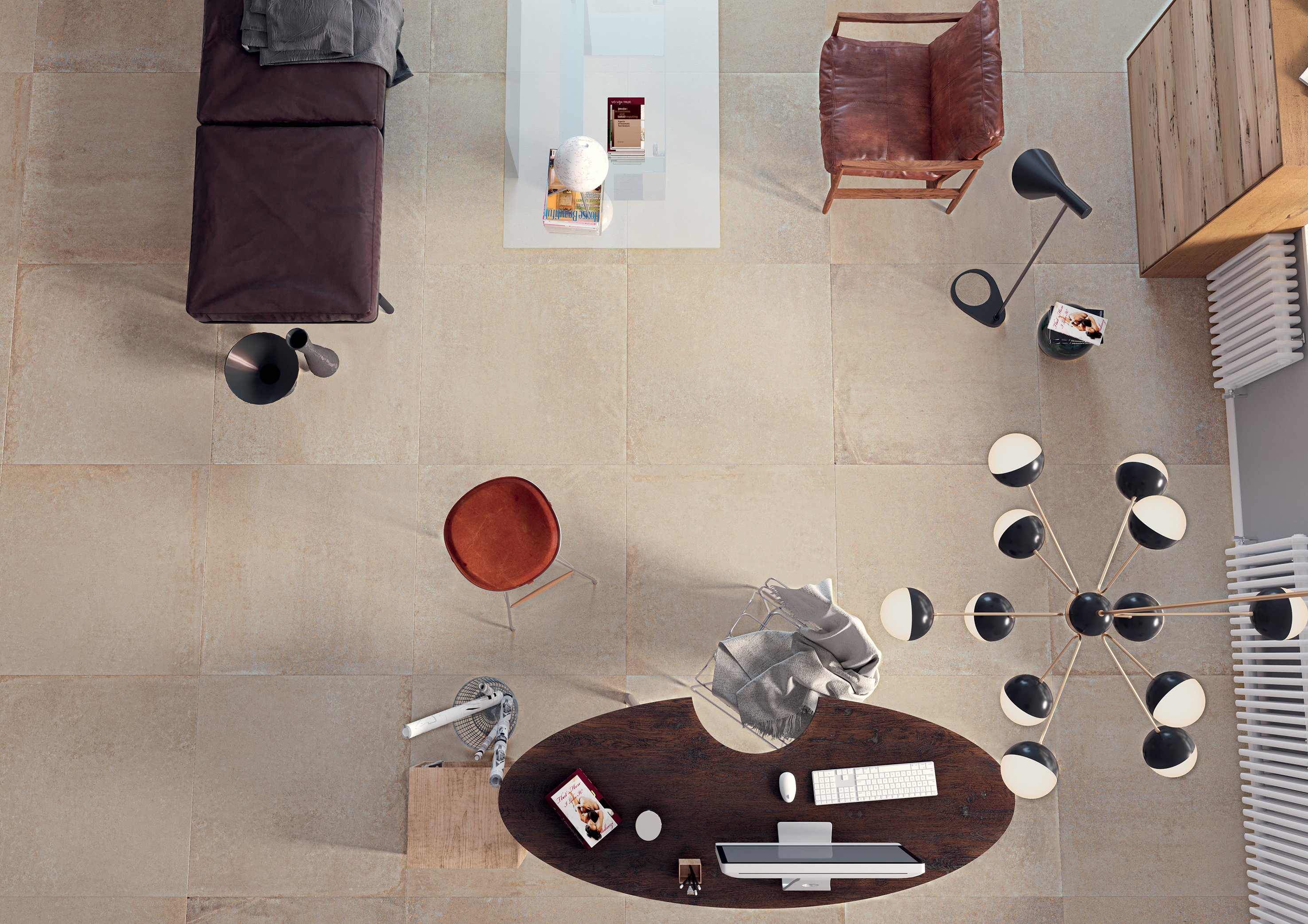 Oxid
SHABBY HOME
Shabby, a natural chic embellished by a romantic look.
Spaces based on the idea of tradition where the nostalgic element blends with simple functions and comforting materials. Objects have multiple lives and are natural protagonists of settings. In this style the space is relaxed, away from the everyday routine and ideal for resting body and mind.
The shabby home style is timeless.
This style is characterized by the use of furnishing elements and accessories worn out by time, by pickled furniture and by a unique colour range that includes the pastel shades of white, beige and grey, colours that we find in shabby chic fabrics par excellence: linen and cotton.
Antique-looking objects, or really vintage, with a romantic flavour, such as candles, candle holders, mirrors and frames, are a must.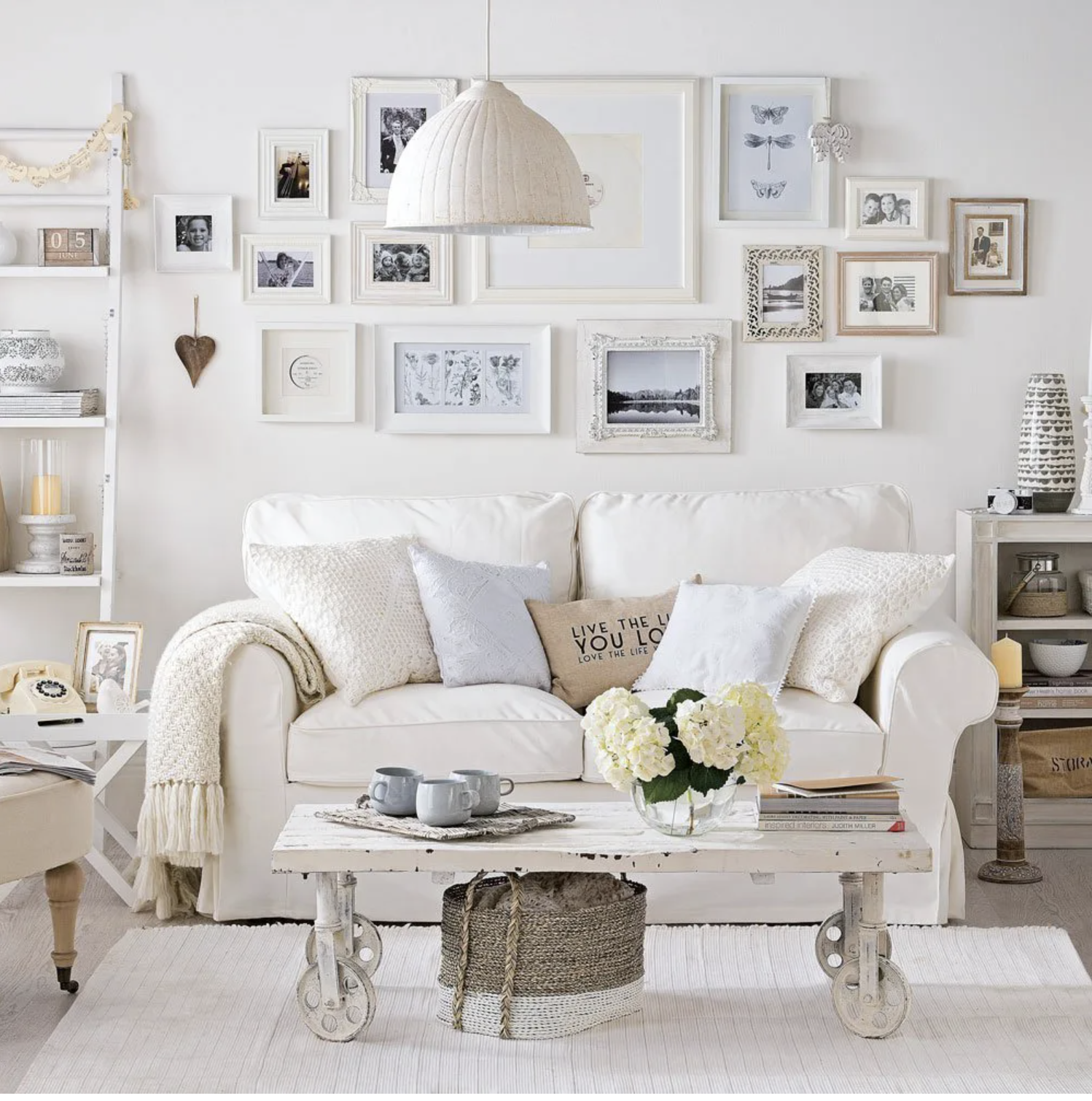 Fonte: Pianeta design.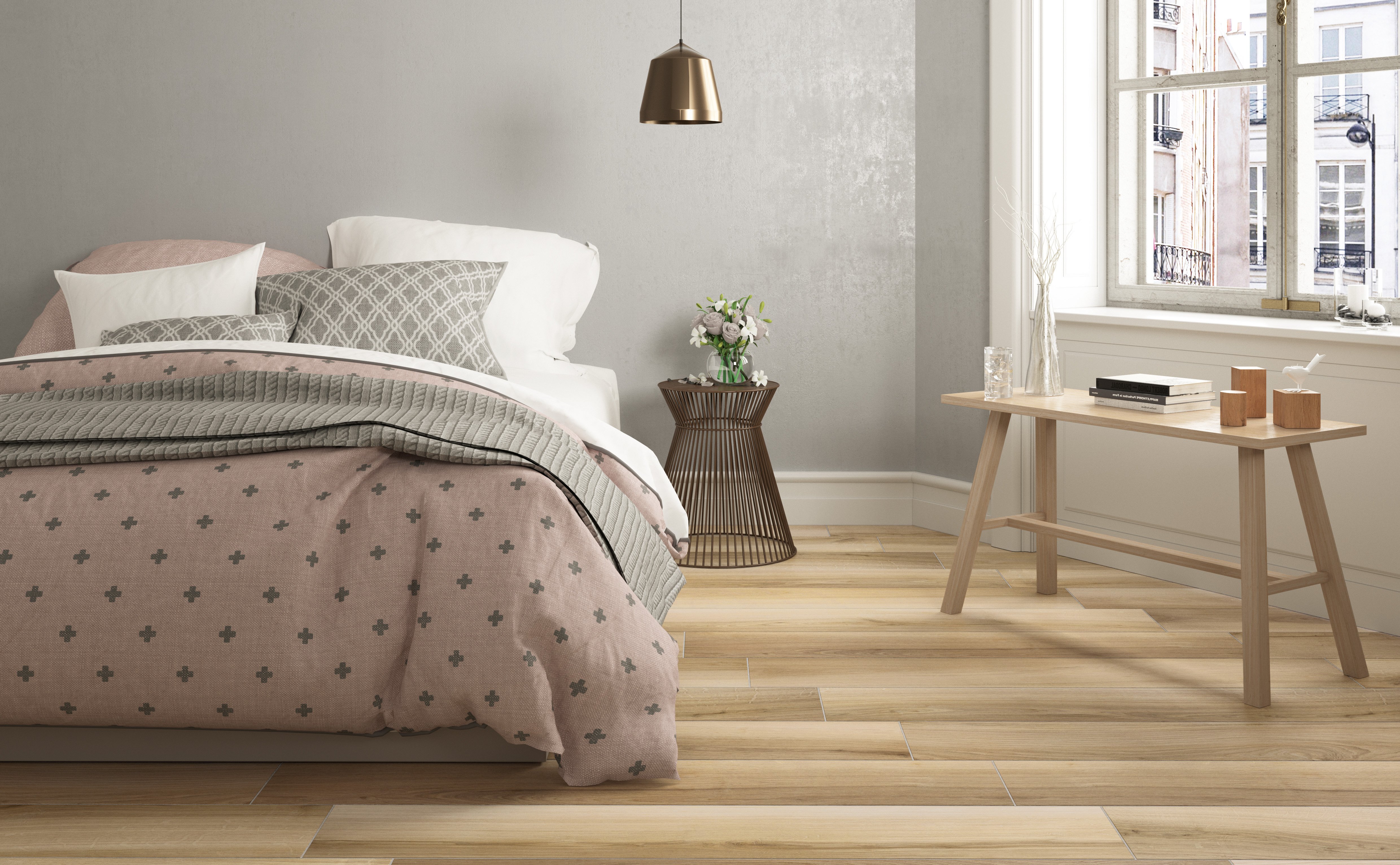 Essenza
TRUE COLORS
A young and colourful style.
True colors is a spontaneous and cheerful style, featured by a range of bright colours.
Continuously changing spaces, designed to host a young and dynamic living style, matched with creative details and thrilling colour touches, always perfectly balance functionality and design.
The true colors style is balance, not excess; just hints, details, particular features to be chosen carefully, that stand out within the furniture suiting it to the latest trends.
If you choose to style the walls fiercely, the furniture should be neutral and have a minimal or industrial connotation that lightens the setting.
Transforming, inventing, leaving room for imagination and creativity: this is thetrue colors home.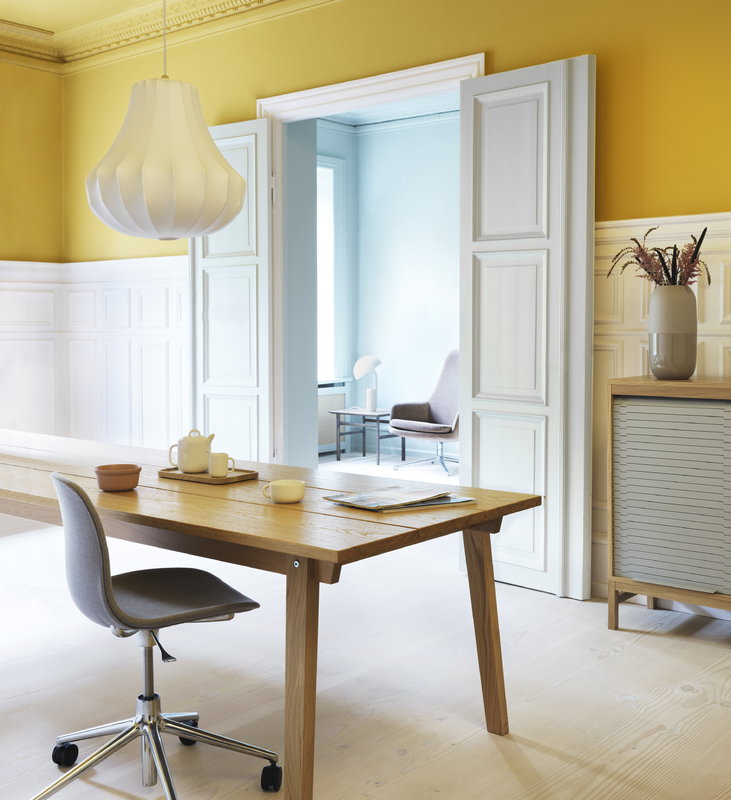 Fonte: Finnish design shop.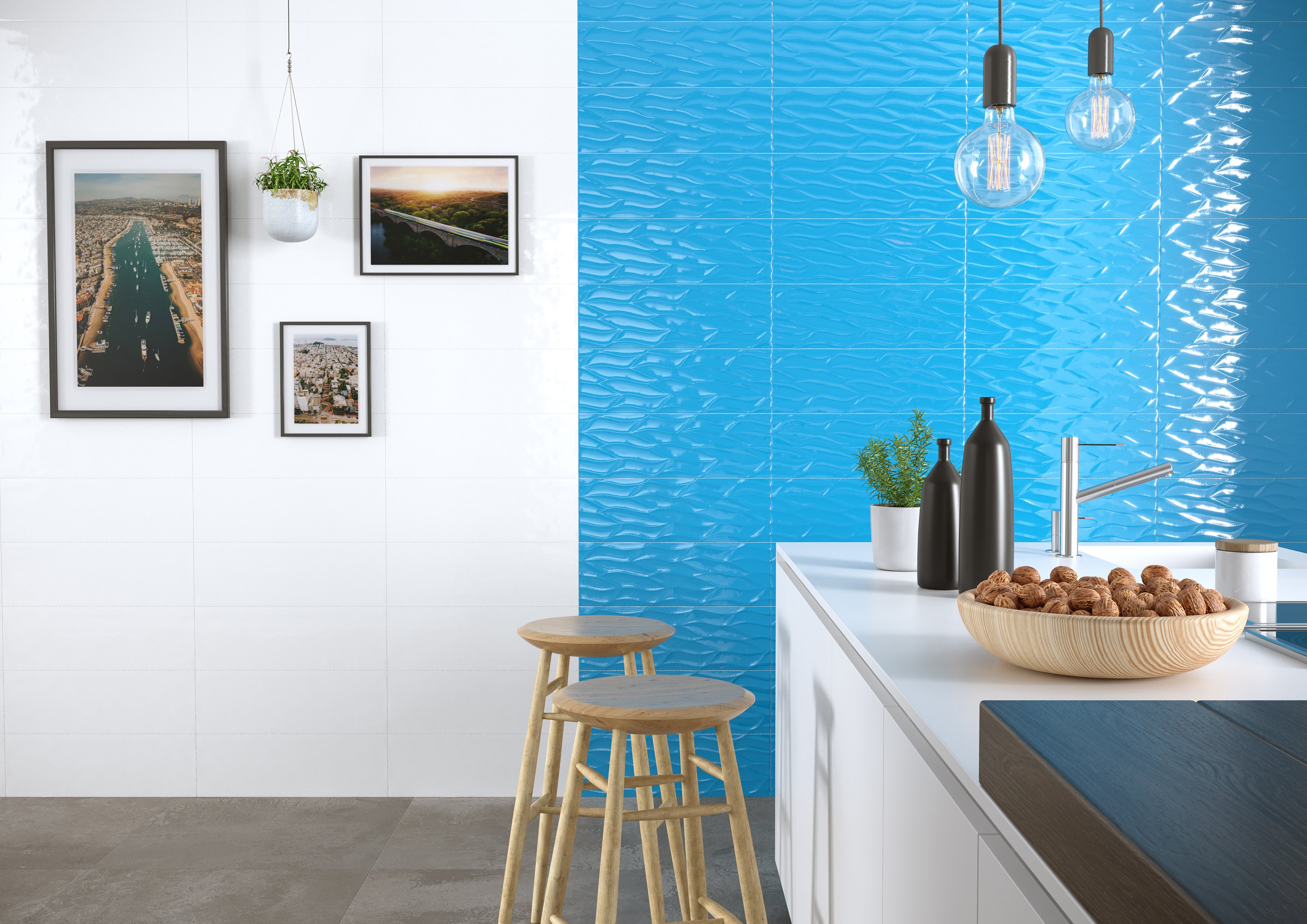 Paint
Very good! Are you thinking a little clearer now?
Now that you know the main styles, here are our tips:
Look around you: how do you choose one style over another? One way to solve this doubt is to look around and observe what surrounds us, for example by opening the closet and checking what is the predominant colour of the clothes we wear.
Experience the styles up close: an effective way to choose the right style is to experience the rooms up close. How? Plan a stop at a furniture store and let yourself be carried away by the emotions you feel when you find yourself in one setting rather than another. If you can, repeat this several times and try to identify the style that excites you the most.
Get help from a professional: if you want something done, do it yourself? Doing it yourself can be very often costly, even more than a professional's fee, especially when it comes to furnishing. Our suggestion, therefore, is to always turn to a professional in the field, even if only for a quick advice on the feasibility of the project.
If you'd like to learn more, or view our summary table comparing the housing styles discussed above, download our eBook.